Description
Revolutionize the world…or at least the tacky-ass 90's, with this series-accurate rendition of Utena's gym shirt from episode 27, Nanami's Egg. The remaster from 2008 completely changed the color grading on these shots, as I discovered when I used the broadcast for the mock-up and the remaster for my sample images. As such, because why the hell not, I made both. The blue one is series-accurate to the original broadcast.
The back is pulled out of my ass because otherwise it'd be blank and that struck me as super boring. Enjoy, disasters!!
Note: The 10 on the front has been moved up higher from the pics below, consistent with the mockup image, so it'll be placed right in shorts.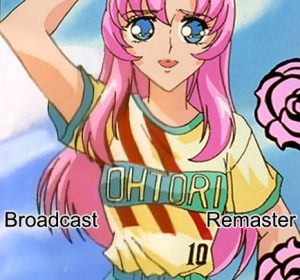 ---
Get to know your new favorite tee—it's super smooth, super comfortable, and made from a cotton touch polyester jersey that won't fade after washing.
• 95% polyester, 5% elastane (fabric composition may vary by 1%)
• Premium knit mid-weight jersey
• Four-way stretch fabric that stretches and recovers on the cross and lengthwise grains
• Regular fit
• Blank product components in the US and Mexico sourced from the US
• Blank product components in the EU sourced from Lithuania